Format
Professional race teams, manufacturers, and drivers arrive a week prior to the main event. Time trials commence on consecutive days starting on Wednesday, January 31st, 2024 and conclude on Thursday, February 1st, 2024. The official race is hosted on the only one-mile ice oval snowmobile track in North America. Drivers reach speeds around the 120mph mark as they attempt to complete the full 500 miles and take home the coveted title of I-500 Winner.
But first, you must Qualify into the most grueling and prestigious snowmobile race in the world. The Top 38 Teams after Four (4) Sessions of Pole Qualifying, to be held over Two (2) Days, on Wednesday-Thursday, January 31st-February 1st, 2024, are Locked In to the 55th Running of the International 500 Snowmobile Race on Saturday, February 3rd, 2024
Rules
You can check out all the official rules of the 55th Running of the I-500 by downloading the 2024 Race Rules through International Snowmobile Racing (ISR)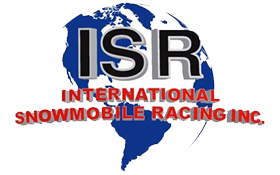 Insurance
2022/2023 ISR/USAC Membership insurance program. Mandatory for drivers, optional for crew members!
For the 2022/2023 season ISR/USAC is providing excess medical insurance for all drivers at a reasonable rate for the coverage afforded. Please be aware you must have this coverage in place before you can participate in any ISR affiliated event.
Each year ISR works very hard to provide both promoters and drivers with the best coverage available and considers the following factors:
High quality medical supplement insurance for drivers,
Reduced liability costs for promoters,
Best protection possible for potential litigation issues,
Universal, uniform protection for everyone at all ISR affiliated events,
Keeping the Sport we love safe and fair for all!
There is a 90-day period to file an insurance claim, and all claims must include an incident report from the event race director. For more information, click on the icon below:

Meijer Pro Shootout III / Old 600 Modifieds Shootout II
Meijer Pro Shootout III and the Inaugural Old 600 Mods Shootout II are midweek racing events that will see the very best pro riders set the field set via the Top 16 in Qualifying locked into Two (2) Heat Races. Those are Eight (8) Laps Each taking the Top Four (4) out of each
The remaining teams will then race in 15-Lap Feature. This is the only opportunity for teams to get all important track time on the legendary 1-mile ice oval under race conditions
Meijer Pro Shootout III / Kokosing Alberici Traylor Old 600 Modifieds Shootout II Format
Meijer Pro Shootout III Qualifying takes place starting on Wednesday, February 1st, 2023  then on Thursday, February 2nd, 2023 for Final Round Qualifying / Old 600 Modifieds Practice / Group Qualifying (One Session) will take place on Wednesday, February 1st, 2023
Meijer Participants ONLY: One (1) Qualifying Attempt Per Day / The Top 16 Overall from the Two (2) days of Qualifying are locked in!
The Odd Qualifiers (1, 3, 5, 7, 9, 11, 13, 15) and the Even Qualifiers (2, 4, 6, 8, 10, 12, 14, 16) will each run a 7-Lap Heat Race taking the Top Four (4) finishers and locking them into Meijer Pro Shootout III & Old 600 Modifieds Shootout II
Meijer Pro Shootout III – 15 laps with the "Best 8" professional riders, the very best pro riders in the world
I-500 Special Awards
If you ask snowmobile racers "What's the one to win?" They'll tell you its the I-500!
It's the world's longest, toughest, fastest and most-exciting snowmobile endurance race, bar none! The I-500 is a prestigious race to win. Winning the race takes nothing but the most outstanding performance of even the most skilled, professional drivers.  Everyone wants the HARDWARE, but there is only one way to get it. The Directors of the I-500 present trophies to the top 15 teams, as well as other prestigious awards to various teams and finishers.