Parking / Camper Request Form:
Sunday-Friday, January 27-February 1, 2019; $2.00 per day or $8.00 for the week
Saturday, February 2, 2019 (Race Day); $5.00 • With Trailer; $10.00
Be sure and download the Parking / Camper Request Form if you plan to bring anything bigger than your car to sleep in!
For more information about Parking / Camper Registration, contact: Bill Atkins at (906) 440-0013. All spaces along both bluffs require submitting a Camper Request Form.
2019 Campsite / Parking Request Rules
Hot Seats:
We sell HOT-SEATS for each race. The 51st annual I-500 Hot seats go on sale on Tuesday, January 29, 2019 at 6:00p.m. Seats are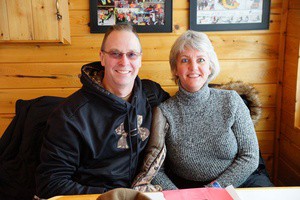 sold on a first come, first serve basis at a price of $300.00 per seat.   Each seat owner will be entitled to all meals and beverages daily and throughout race day. Purchase is confirmed upon payment.  Make checks payable to:  International 500 Project Inc.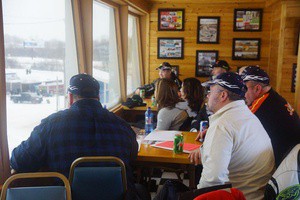 and, as always, Cash is welcome!
Those wishing to purchase HOT-SEATS for the 51st annual I-500 in 2019 should see Ric Federau at the track during race week.  HOT-SEAT tickets will go on sale at 6:00p.m. Tuesday, January 29, 2019 and will continue being sold from Tuesday through all race-day Saturday, February 2, 2019 unless all have hot seats been sold out.
I-500 Button Locations:
Purchase your I-500 Snowmobile Race buttons at the following locations in the Sault area:
mBank
CVB
Huntington Bank
Central Savings Bank
Soo Co-Op Credit Union
Nevilles Market
Leitz
Allstar Marine
Chippewa Motors
Krist Oil
Chamber of Commerce
Meijer
Local purchases please pick a button up in the Sault Convention and Visitors Bureau (CVB) office.
The Sault CVB office is inside of City Hall:
225 East Portage Avenue
Sault Ste. Marie, MI 49783
(906) 632-3366