Parking Info:
Monday-Friday; $2.00/day or $8.00/week • Saturday; $5.00. If you have further questions about parking at the I-500, call over to Bill Atkins at (906) 635-0333
Camper Request Form:
Be sure and download your Camper Request Form if you plan to bring anything bigger than your car to sleep in! For more information about camper registration, contact Bill Atkins at (906) 635-0333. All spaces along both bluffs require submitting a Camper Request Form.
Hot Seats:
We sell HOT-SEATS for each race.   The 2017 Hot seats go on sale on Tuesday during race week at 6:00p.m. Seats are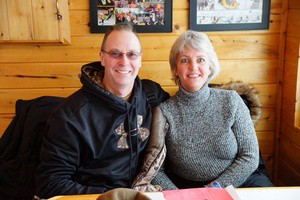 sold on a first come, first serve basis at a price of $300.00 per seat.   Each seat owner will be entitled to all meals and beverages daily and throughout race day. Purchase is confirmed upon payment.  Make checks payable to:  International 500 Project Inc. and as always….. Cash is welcome!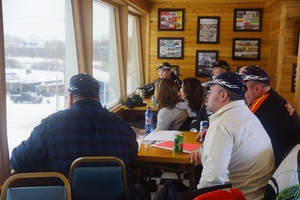 Those wishing to purchase HOT-SEATS for the 49th Annual I-500 in 2017 should see Ric Federau at the track during race week.  HOT-SEAT tickets will go on sale at 6:00p.m. Tuesday and will continue being sold from Tuesday through all race-day Saturday unless all have hot seats been sold out.
I-500 Button Locations:
Purchase your I-500 Snowmobile Race button here! Local purchases please pick the button up in the Sault Convention and Visitors Bureau (CVB) office all other buttons will be sent through the mail when they are available. Please print the voucher at the end of your purchase to confirm the sale. Vouchers printed the week of the race can be redeemed for a button at the official ticket booth at the race track February 4th. The Sault CVB office is inside of City Hall 225 E. Portage Ave. 906-632-3366